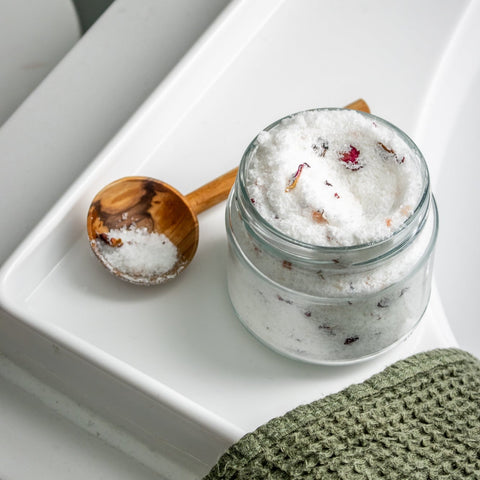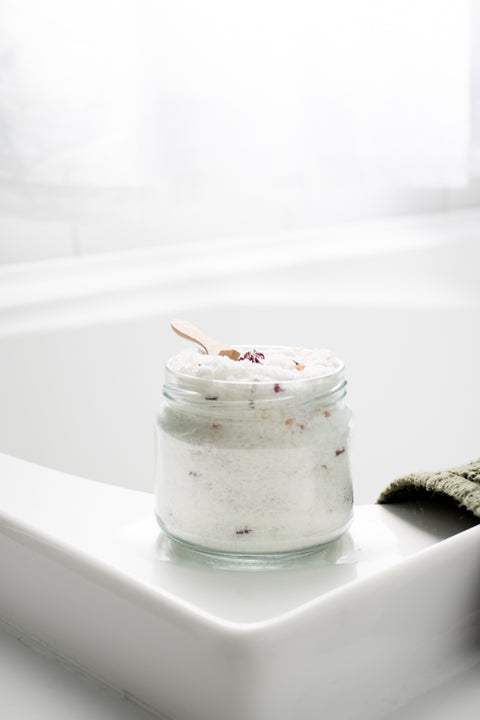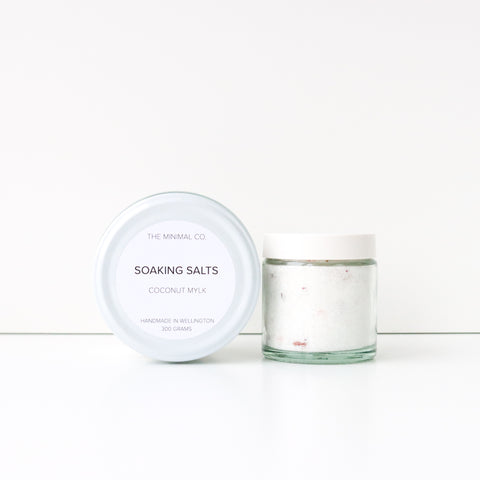 Coconut Mylk Soaking Salts
Nourish and hydrate with these handmade in NZ soaking salts.
Take your baths to the next level with our new coconut mylk and pink Himalayan salt soaking salts. With coconut mylk to help soothe, hydrate and nourish the skin and recharge your batteries with the mixture of pink and white Himalayan salts! With a scattering of dried rose petals, these soaking salts are the perfect pamper after a long week. 
We're confident that after the first try, these heavenly soaking salts will soon become an unmissable step of your weekly relaxation regime.  With it's plastic free packaging and home compostable label, you can have peace of mind knowing you're not adding unwanted to plastic to landfill. 
 After another scent?
Try out our lavender soaking salts or rosemary & lemon soaking salts.