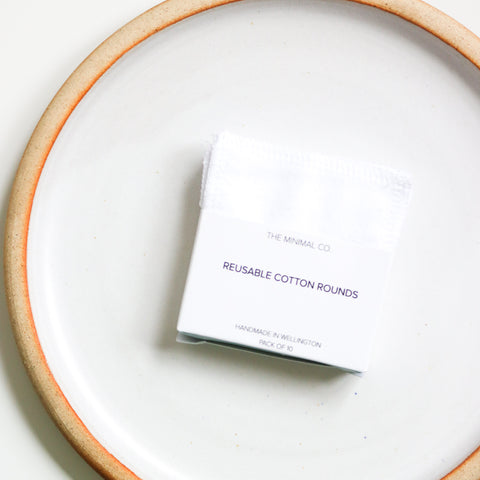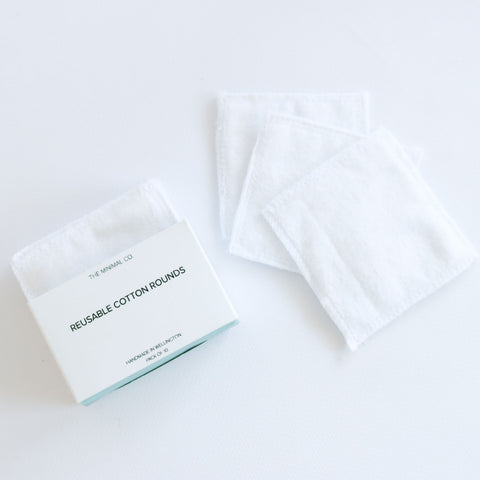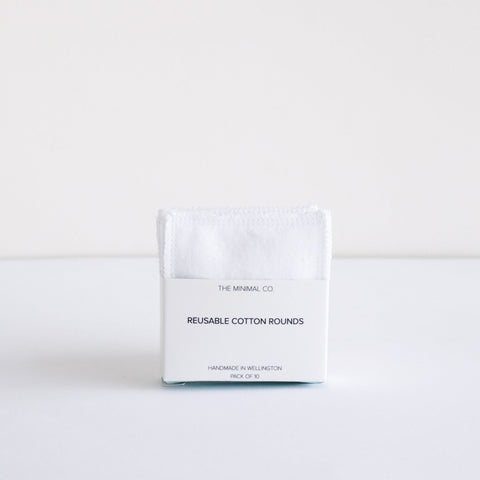 Reusable Cotton Pads
Protect our environment by eliminating single use, disposable cotton balls and make-up wipes from your life. 
Be part of the solution and make the sustainable switch to reusable cotton facial rounds/pads. Each pack comes with 10 reusable pads that will have you saying bye-bye to single use make-up wipes and hello to a more sustainable skincare routine! Each pack is handmade in Wellington by The Minimal Co. so you're shopping locally while you're at it.
Why square and not circle?
We wanted to make a cotton round with zero waste! By cutting these in a square shape we're using all of our fabric and reducing as much waste as we can. 

Packaging: With or without? You choose! If you would like to further reduce your waste please let us know if you would like to receive your order with or without a box. 0
Why we love these reusable cotton pads:
Fabric & Thread are 100% Cotton so you can compost them at the end of their life! 

Our reusable facial rounds are soft and great for applying face cream, lotion, toner, removing makeup, or cleaning your face with your favourite cleanser

Plastic-free product & recyclable package

Made in New Zealand
How to use: 
Apply

 cleanser 

to facial rounds and gently massage onto eyes or skin

For best results, wash between each use, dry flat and allow it to air dry. 
Please note our cotton rounds are made of natural fabrics and are not pre-washed, so expect some shrinkage.