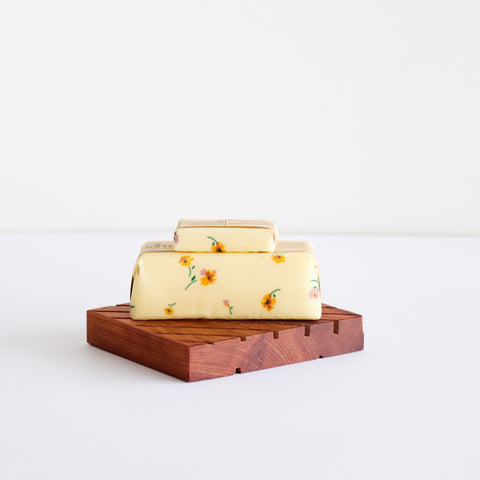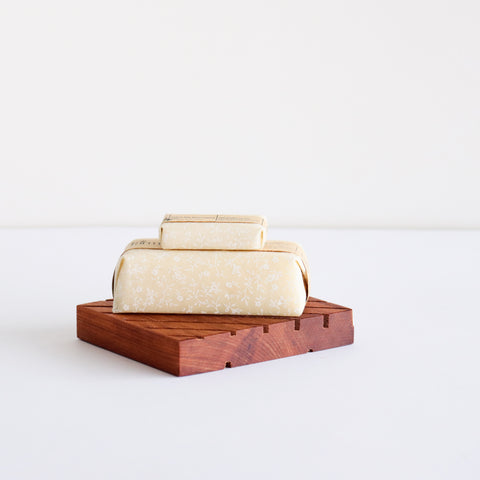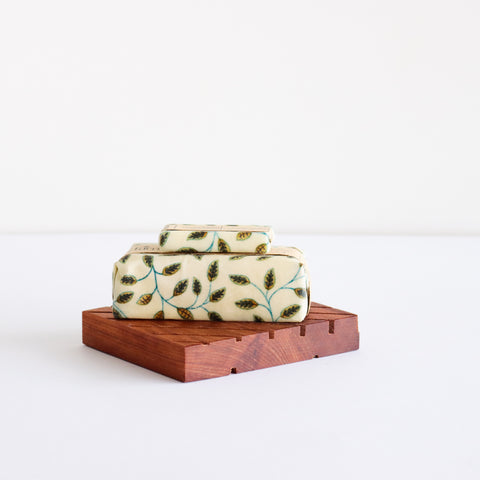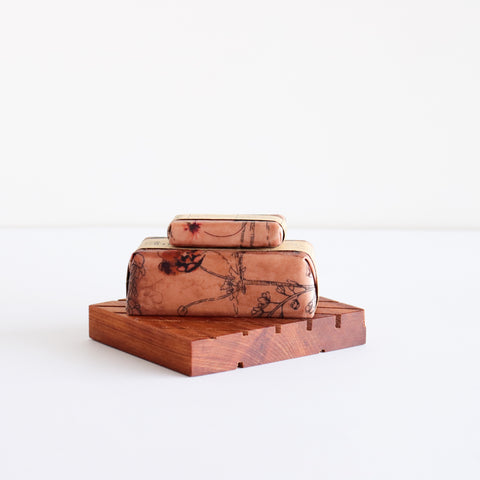 Vegan Solid Moisturiser
Satisfy your skin's wildest cravings for hydration, with farmfolly's hand made solid moisturisers. This range features luxurious blends of natural butters, oils and calendula wax for the loveliest, most luscious skin imaginable.
Typical store-bought lotions contain up to 80% water. Check their labels and you'll see water is the first ingredient. Because they are mostly water, they also contain a preservative to prevent mold and bacteria. Our vegan solid moisturiser by Farm Folly is created without water and preservatives.
Farm Folly solid moisturiser is handmade in New Zealand and packaged in a handmade vegan wax wrap, ready to be reused after your moisturiser is gone. Each wax wrap is different, making sure that Farm Folly is able to use every piece of the fabric and reduce waste. 
Scents:
Floral essential oils, nourishing apricot oil and rosehips hydrate and repair for petal-soft skin.
Take away your stress and restore your calm with gentle mix of lavender and olive oil infused with comfrey is used to treat skin problems such as eczema, psoriasis or acne.
Mandarin essential oil, together with almond oil infused with kawakawa, will brighten and rejuvenate aged or stressed skin, leaving you feeling like you have basked in a sunshower.
Designed for sensitive skin without any essential oils and only edible ingredients so there is no need to worry if your toddler takes a nibble, this unscented bar is perfect for the whole family. 

Kawakawa infused almond oil smooths and softens, improving your skins health and appearance. Ice Cream smells so good you could (almost) lick it with its natural vanilla fragrance.
Please note fabric outer pattern may vary based on availability.