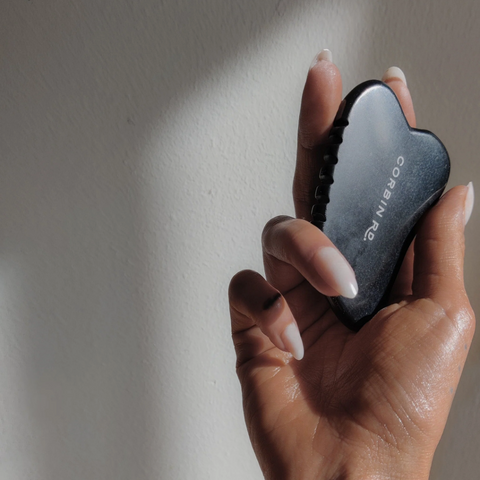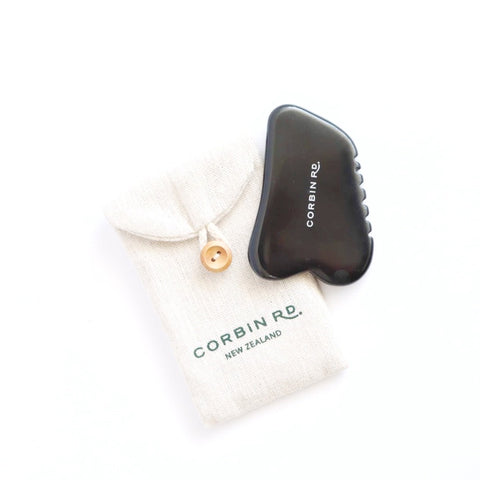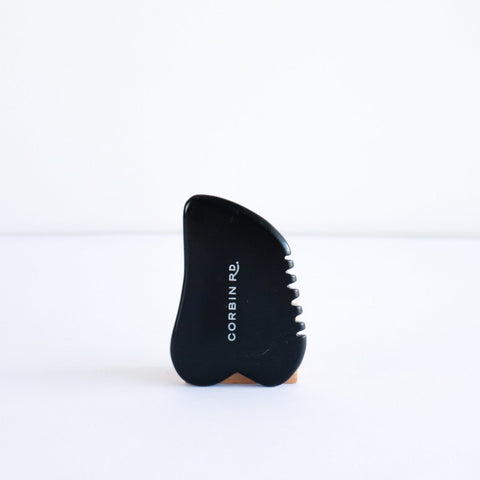 Bian Gua Sha Stone
Gua Sha is the ancient Chinese therapy of scraping the skin with a tool using oil, cream, or serum to improve the skin's overall appearance via micro-circulation. 

Corbin Rd are re-introducing the 65 million-year-old healing stone to the 21st century. Known for having 40 plus trace minerals, antioxidant properties, Far-infrared pulses of energy, and the ability to create ultrasounds, it's no surprise it is now the beauty secret to gorgeous, healthy skin.
Long known for its healing properties, our 100% natural, smooth-edged Bian stone supports circulation, reduction of scar tissue, signs of stress and aging when coupled with our multivitamin restorative oil for a premium Gua Sha experience.
Benefits: Stimulates blood flow, reduces scar tissue, sculpts and lifts the face, moves stagnant fluid under the skin to de-puff and make the skin glow. After a couple of days, you will see the difference.
Who can use it? Anyone, there is a specific technique but once you get the hang of it's easy and relaxing and will produce results.  Please click on the attachment below to see full instructions. 
Don't use: If you have had fresh botox, (They call this the botox of the east, so maybe this reusable tool has just saved you a fortune) fillers, very inflamed/broken skin or aggressive acne.
When to Use it:   You can use anytime really, but we prefer first thing in the morning on clean skin with a few drops of the Corbin Rd Restorative Face Oil. Always follow up with plenty of water to flush toxins out. If you don't use a roller at night you might want to leave this for an evening ritual.