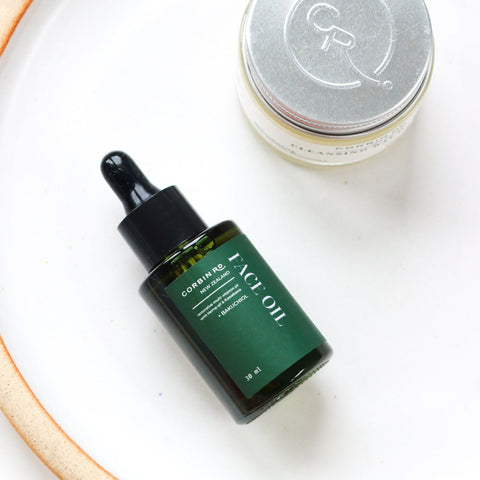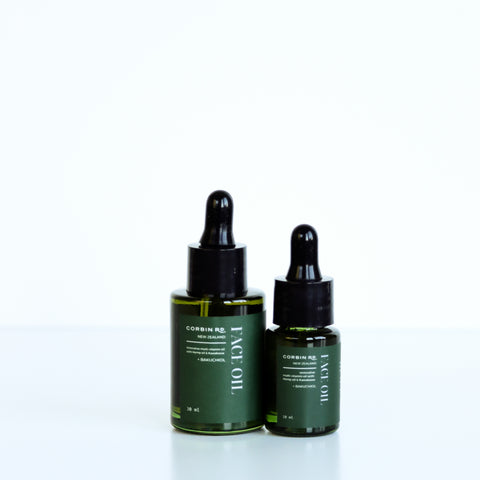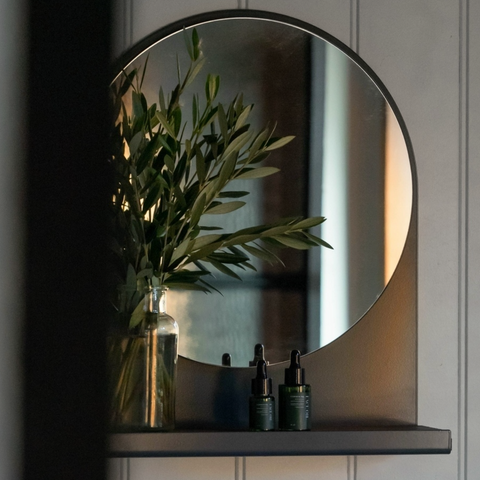 Multi-Vitamin Restorative Face Oil
This Multivitamin Restorative Face Oil by Corbin NZ comprises a nutrient-rich, curated blend of 95% organic, 100% natural botanical oils balanced to work together to strengthen skin and boost the skin's natural immune system.

How to use it:
Massaged into face, neck and decolletage with fingertips, this fine liquid oil aids in the prevention of loose and sagging skin while hydrating, repairing and protecting. We recommend for additional benefits you use in conjunction with the 
Corbin Rd Bian Gua Sha stone.
A potent blend of antioxidants, vitamins E, A, C, B and D, and omegas 6,7 and 9, elevate the skin's natural moisture retention capacity and accelerate skin healing and cell regeneration through increased collagen production. It is gentle on sensitive skin thanks to non-irritating herbal oils, including New Zealand native kawakawa, frankincense, macadamia nut oils, and sustainability grown Hawke's Bay cannabis sativa oil aka, hemp oil. 
Why we love the multi-vitamin restorative face oil:

Aids in the prevention of loose and sagging skin while hydrating, repairing and protecting.
Together this potent formulation works in harmony to calm inflammation, restore sebum balance, soothe red, itchy, dry and irritated skin
Provides intense hydration, diminish the appearance of fine lines and hyper-pigmentation
Slow premature ageing while quickly healing eczema, psoriasis, mild acne and sun-damaged skin.
Made in New Zealand
A little drop goes a long way 
An easy step towards your vibrant skin while supporting health and the planet.
The nourishing oil blend is free from petrochemicals, parabens, ethyl alcohols, sulphates, preservatives, silicones and synthetic fragrance. 


Multivitamin Restorative Face Oil by Corbin NZ benefits these skin conditions: Maintaining healthy skin, dry skin, hyper-pigmentation, wrinkles, irritated & inflamed, mature, mild acne, sun-damaged, scarred, eczema, psoriasis.
Who can use it: This formula has been carefully curated to be safe and soothing on all skins. The balance of these essential oils frankincense, lavender & geranium for function and aroma, is just enough to have the hint of luxury but not to sensitise the skin. Therefore, safe for daytime wear. 
We recommend you always do a skin patch test with any new skincare product.